Oxford Crane, Inc. – Texas Division offers an impressive fleet of Mobile Hydraulic Cranes in a variety of sizes and boom configurations.
Our fleet includes a mixture of:
Boom Trucks
Truck cranes
Rough Terrain cranes
and All Terrain cranes
With years of experience and expertise, our field personnel include some of the most knowledgeable professionals in the industry. Our operators, riggers, and signal persons are CERTIFIED and trained. Our administrative and technical personnel are knowledgeable, friendly, and professional.
We take pride in the service we provide!
SAFETY, SERVICE and DEPENDABILITY make up the core values at Oxford Crane.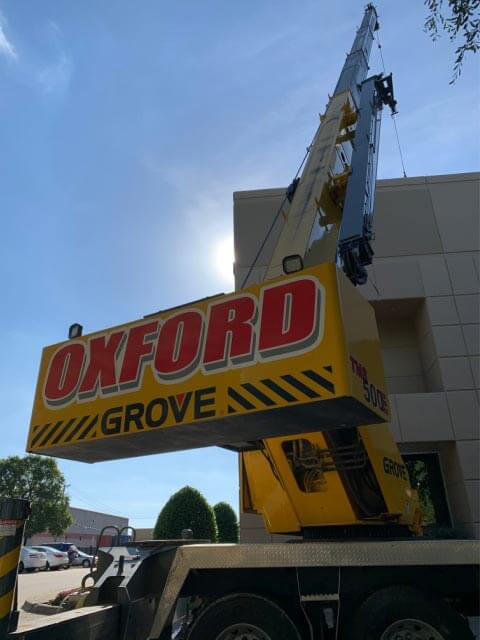 A few examples of our diverse client base include the following industries:
Agriculture
Commercial Construction
Infrastructure Construction
Industrial Construction
Manufacturing
Mechanical/HVAC Construction
Mining
Power Distribution
Power Generation
Telecommunications
Rail Transportation
Residential Construction
We are just a phone call away. Call us today!
Dallas/Fort Worth Metroplex and East Texas at (469) 404-8656.
Many customer projects require hauling of equipment and materials together with the crane service to lift and load/unload these items. We offer a wide range of options to transport heavy loads from point A to point B safely and on schedule. We combine these services with our crane service seamlessly with innovative solutions that meet the project's needs, efficiently and cost-effectively.
Call today for a QUOTE on your HAULING needs.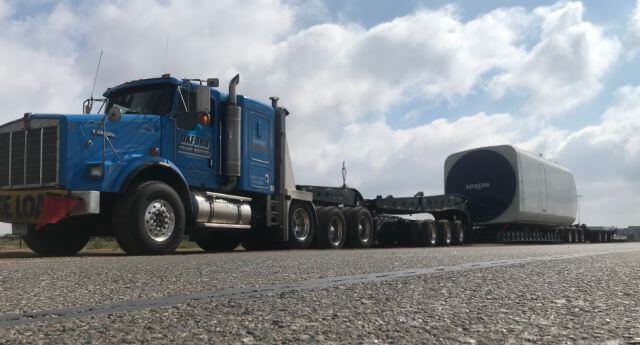 Oxford Crane, Inc. – Texas Division offers experienced, professional personnel to aid our customers in crane selection and pre-pick planning. For customers who are not familiar with the technical aspects of planning a safe and efficient lift, they can rely on us to perform On-site surveys and pre-lift consulting.
We're committed to the highest level of service. We'll carefully consider the jobsite, assess risk factors, determine the correct crane size, rigging, and equipment needed to ensure a SAFE and EFFICIENT completion of the lifting project.
You can trust our on-staff engineer and experienced and knowledgeable personnel to provide you with the best equipment, planning, and management to make sure the job is done safely, efficiently, and on time.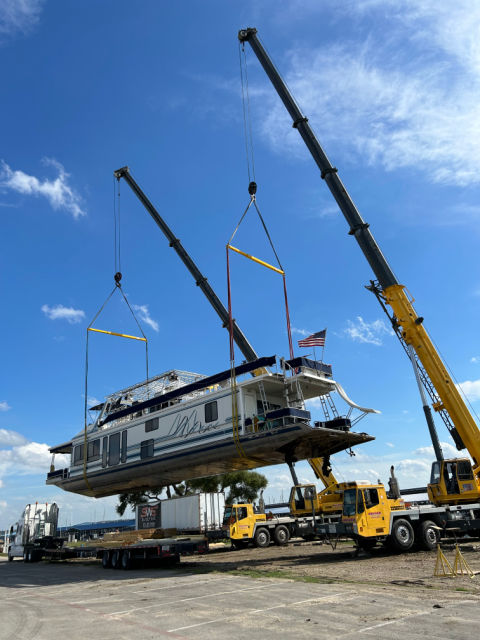 SAFETY is our #1 priority. We routinely inspect all of our equipment for signs of deficiency and wear that could cause the machine to malfunction or not perform at its designed level of safety.
Prior to starting any work, our personnel perform daily pre-shift inspections of each machine.
Our maintenance personnel perform more in-depth inspections periodically during scheduled routine maintenance procedures for the same purpose.
On a yearly basis, we employ a CERTIFIED third party to perform an independent inspection and evaluation of each machine to catch any deficiencies which may have escaped our own personnel.
All of our personnel are safety trained through multiple entities.
Our operators are CERTIFIED through nationally recognized certification services and are qualified Riggers and Signal Persons.
Our personnel are safety trained through multiple entities.
Our personnel are drug and alcohol screened both randomly and on other occasions.
Personnel are routinely evaluated by customers and by Oxford Crane management and supervisors to ensure they are and remain focused and committed to safety during the performance of their work.